Looking to buy or Sell a Home?
Contact your Agent Marie Laborde

Office: 240-581-5892
Cell: 240–481–4255
Fax: 240-206-3399
email: mlaborde@eirllc.com
Services
Help individuals become homeowners and Create real estate investors all across the state of Maryland. We pride ourselves in our excellent customer and financial service skills.
Testimonials
Some testimonials from our clients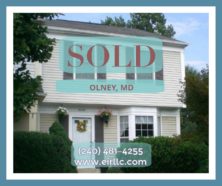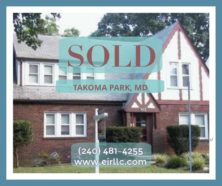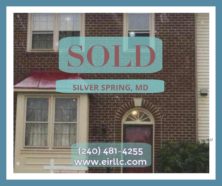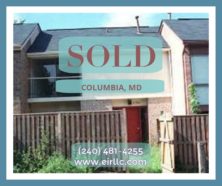 Exceeded Our Expectation
Marie, you are a true professional and it was a pleasure working with you.  Every step of the way you were organized and had the complete process in hand.  You will be the person we recommend to everyone.

Best Services in Town!
I had an extremely long and complex transaction for my short sale. Nevertheless, a year later, everything worked out and I thank Executive Investment Realty for their assistance and tenacity.  I would definitely refer my friends and family to them.

Super Awesome!
I am grateful to have met Marie, and there was a comfort zone to her personality, and how she presented herself in a professional manner. Having  her as my agent was the best choice. I am pleased with the time in which the house was sold, and would highly recommend her. Thank you again, Marie, and if there is any need in the future, I will be calling on you.

Extremely Happy
The experience at each phase of the sales effort was superior, such as innovative efforts in developing prospects, useful insights on pre-listing renovations/staging, effective showings and proactive facilitation during the sale negotiations/due diligence. All of these tasks, whether business-related or interpersonal, were accomplished with a noticeable degree of competence, humility, integrity and grace.
Thus, I highly recommend Marie Laborde for your residential real estate needs.

Why choose us?
We have helped buyers and sellers throughout the State of Maryland. We specialize in assisting individuals/families in the transition of moving from one home to another be it from renting to buying or from selling to buying or from graduation to buying.
Investor in Real Estate since 1996.

Full time Real Estate Agent since 2004.

Business Administration Degree.

Many Years of Work in Financial Institutions and other sales offices.

Financial Advising since 2004 with assistance in Budgeting, and also help create other financial stability for potential home buyers. Worked as a sales person for Prudential Carruthers Realtors from 2004 to 2009.

In December 2009

Marie F Laborde

Created Executive Investment Realty a Limited Liability Company of Real Estate Brokerage.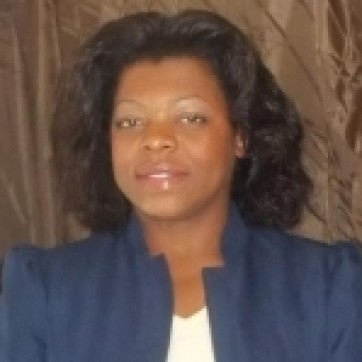 With a proven record of helping families make the next move in this economy, I look forward to assisting in all of your real estate needs!
Local knowledge
Process expertise
Negotiation skills
As a premier real estate agent in the state of Maryland, I'm here to provide you with all the resources and information you need to buy or sell real estate.
I work with buyers, sellers and investors all throughout the state of Maryland. I've had extensive training in the latest real estate marketing strategies.
I'm confident that I possess the knowledge and tools necessary to provide you with the best real estate service.

Contact me so I can keep you updated on the latest real estate activities in our community and answer any questions you may have.
Marie Laborde
Cell: 240–481–4255
MarieLaborde@eirllc.com
Any Ideas about your next move?

Buy a new home
Sell a home
Executive Investment Realty
15004 Sugar Pine Way
Burtonsville, MD 20866
(240) 581-5892
MarieLaborde@eirllc.com